One of my favorite things about the Pillow Case business is that the item inherently brings people together. The images and words promote a loving relationship, and I like to think couple's enjoy some good "pillow talk" because of them :)
My
pillow case sets
are usually bought for couples and as wedding or anniversary gifts, but sometimes an order is placed for a couple in a long distance relationship. I love that!
Last week an order was placed by a girlfriend requesting that one side be sent to her and one side be sent to her boyfriend serving overseas in the military so that they could share this intimate pair.
Isn't that sweet?
Especially considering that the set she chose to bring them together was our
Kissing Swan's Pillow Case Set
:)
So even if they can't kiss is real life, their pillow cases can!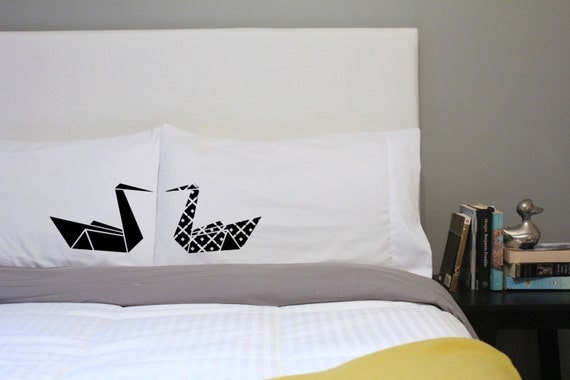 Sweet dreams!